Spanish courses in Malaga
Studying Spanish in Malaga is the best option to learn this language. Thanks to our Spanish courses for foreigners and the linguistic immersion during your stay in Malaga, you will improve your level quickly.
The teaching method of Malaga Plus is based on classes full of conversations and dialogues, so while you learn the language, you will have chats with your Spanish teacher and your classmates. Our team of Spanish teachers work to maintain a pleasant and comfortable atmosphere during the lessons, so that you learn almost without noticing it. Class size is small, which encourages participation and practice of the Spanish language. Our students come from all over the world, so you will find classmates of different nationalities, creating a very enriching multicultural atmosphere in our school.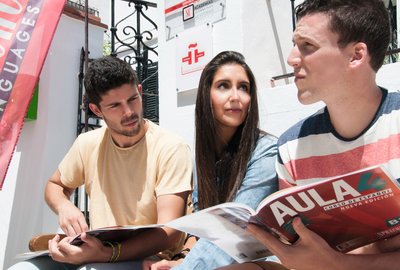 Live your international experience in Malaga and boost your future by mastering the Spanish language.
More information »
Learn Spanish with a linguistic immersion in Málaga
More information »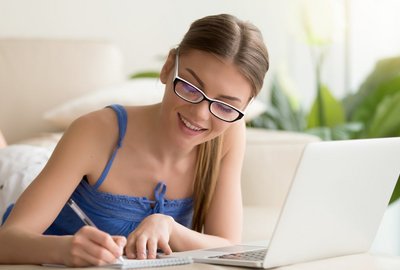 Learn Spanish online with native teachers and the flexibility of studying from home
More information »
Our school is perfect for learning Spanish, since our courses are recognized by the Instituto Cervantes, and in addition to having our own methodology, we have manuals from prestigious publishers, as well as a wide range of didactic material.
Our courses cover all areas of Spanish language teaching: writing, reading comprehension, oral expression and listening. All this through interaction in class, avoiding dividing the sessions in blocks of grammar and vocabulary only and integrating all the skills and learning by practicing.
We offer different Spanish courses according to the language level of our students according to the European Framework of Reference: A1 (beginner and elementary); A2 (Intermediate I); B1 (intermediate II and intermediate II); B2 (advanced I and advanced II); C1 (advanced III); C2 (consolidation).
What our Spanish courses include:
Initial level test before starting classes
Didactic material on loan
Diploma at the end of the course
If you have any questions about our Spanish courses and would like some advice, we look forward to meeting you!